About Future Media Academy
Our mission
Our mission and vision for Future Media Academy are to connect aspiring electronic artists with their musical heroes. By creating an inspirational, educational and collaborative platform we can build careers and form creative and cultural bonds. We can nourish and grow our industry.
Our dream is to make a positive impact on the world of electronic music production and the visual culture that surrounds it. We want to elevate the profile of underground art and music, throughout the world.
Here's why you should choose The Future Media Academy.
You'll be inspired by musical and artistic innovators
You'll be guided through your course by highly-experienced and accomplished artists that know the industry inside and out. These are exceptional technicians, creatives and performers who are passionate about what they do and want to share their knowledge with others. Through an exciting and varied coursework program and collaborative group activities, you'll be empowered to take the next steps in your creative journey.
You'll learn vital technical skills
Whatever your level of knowledge, we'll help you understand the role of the music producer from start to finish. We offer tuition in a variety of instruments, machines and technical platforms, including a wide range of software. No matter what your creative vision is, we'll give you the skills and confidence to transform your ideas and energy into the sounds and images you dream of.
You'll gain valuable insights into how the industry works
All our teachers are established and well-known artists. They have extensive, hands-on experience in the creative industries and know how to help you succeed in this challenging and competitive industry. Alongside your technical training, they'll explain how the industry works and show you how to navigate the business side so that you can create a clear strategy to achieve your goals.
You can explore your artistic potential
We offer ground-breaking courses in visionary and underground art to suit both beginners and experienced artists. Working with leaders from the underground scene you'll be inspired to push the boundaries of your creativity whilst honing the technical skills and gaining a practical understanding of how and where to see your art.
Our Team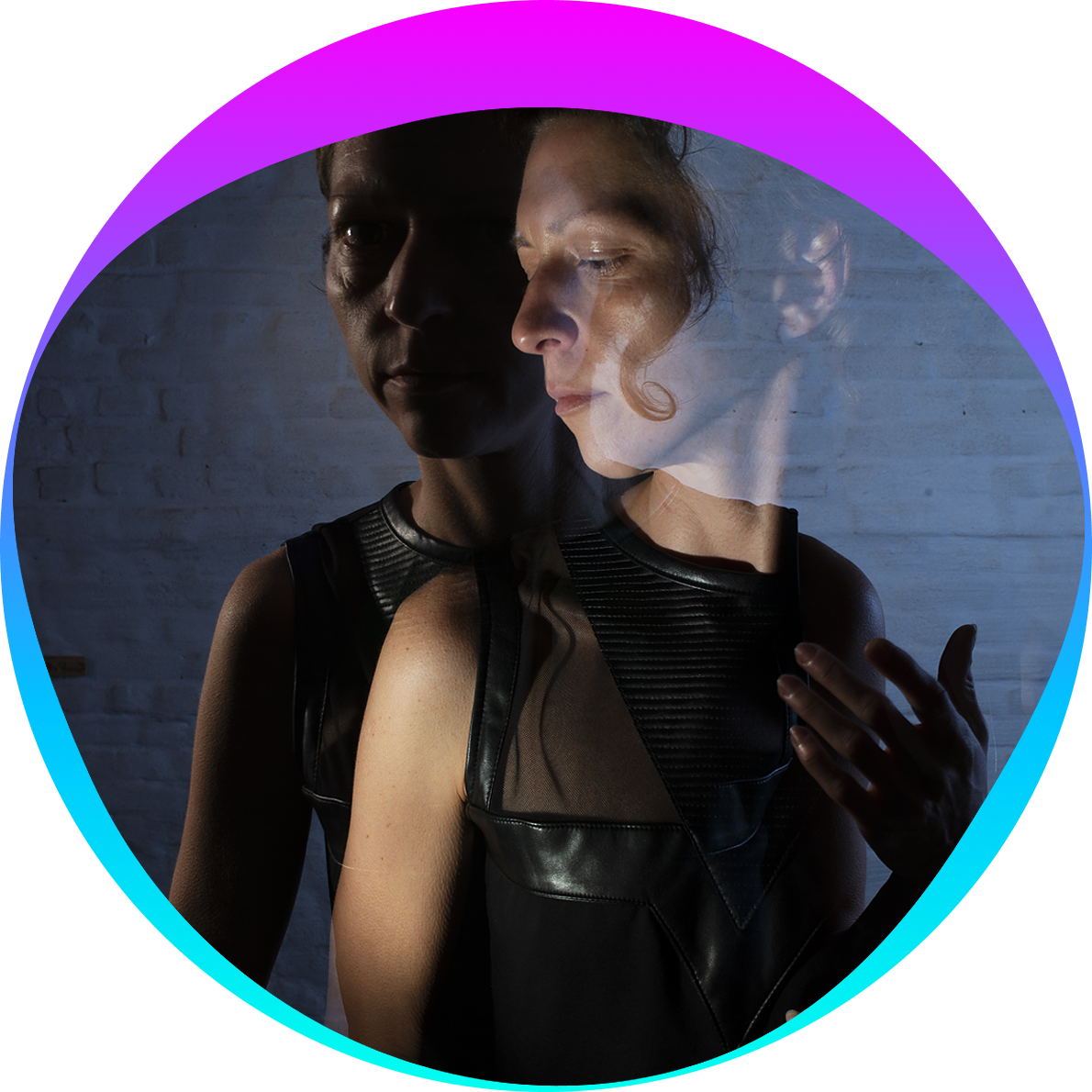 Masha Zayakina
Founder & CEO
Josephine Wedekind
Marketing Manager
Alter Fritz
Hosting & Technical Officer
Our courses are flexible to suit your needs
The Future Media Academy courses supply the building blocks you need to succeed in your creative journey. We don't have strict rules as we want you to develop in your own unique way. Our programs enable you to work directly with our highly-experienced teachers using a combination of live online lessons, video chat, project reviews, and exclusive access to video tutorials.
Whether you're crazy about techno, devoted to trance or want to explore a whole range of genres, you are welcome here. If you're an artist keen to expand your skills and explore your creative potential through visionary, underground art, animations or mapping, you'll find a home at the Future Media Academy.
A variety of courses will be added in the future. Sign up to our newsletter to be among the first to hear or follow us on social media.
The lesson structures
Our live online sessions happen two times per week and are optional. You do not need to join in, but once you do we think you will be hooked. During the classes, you can ask questions and get feedback on your tracks. If you prefer, you can just sit quietly and listen.
Most students come to one live session per week. The schedules are posted on the website well in advance. The two sessions are usually scheduled to allow students in different time zones to attend.
To join the live session simply click the link that we will send to you – no additional software is required. If you have a webcam the teacher will be able to see you, but if you don't that's fine. You will always be able to see and hear the teacher, in real-time.
Bang Bang Education — Our Inspiration
Future Media Academy's educational program is inspired by Bang Bang Education, a school for illustration and design that was founded in 2014 in Moscow, Russia. The school's innovative approach was developed as a response to a lack of training courses available to artists who don't come from conventional training backgrounds.
Bang Bang Education encourages each and every student to explore what makes them unique and to stretch the boundaries of their creative potential. To look beyond the rules and structures that can hold us back.
Future Media Academy and Bang Band Education offer creative and passionate people, of all skill levels, the opportunity to learn from the best professionals in the industry at a convenient time, from anywhere in the world.
At the moment there are 82 teachers, 77 courses and 36,000 students at Bang Bang Education. These numbers continue to grow as our message spreads throughout the world.