Forest Music Production w/ Atropp (Parvati Records)
Recorded Course
€ 490
— 6 recorded lessons | 15h lessons
— 3 live sessions
— Pigments Presets, Virus Presets, Track Template
— Students track review after the course
Have you been looking for a full course specifically focused on Forest Psytrance production? We have taken on account all the many requests of a course fully based on this fascinating soundscape. The wait is finally over!
In the Forest Music Production course, Atropp will guide you through all the phases of Forest production, from the very basic sound design up to mixing them for the final version of the song.
The project and presets developed in the lessons will be available for the students at the end of the course.
On top of all, students of the course will get a personal overview of their own music. The best track created in this year will be released on FMA Records Label in 2023.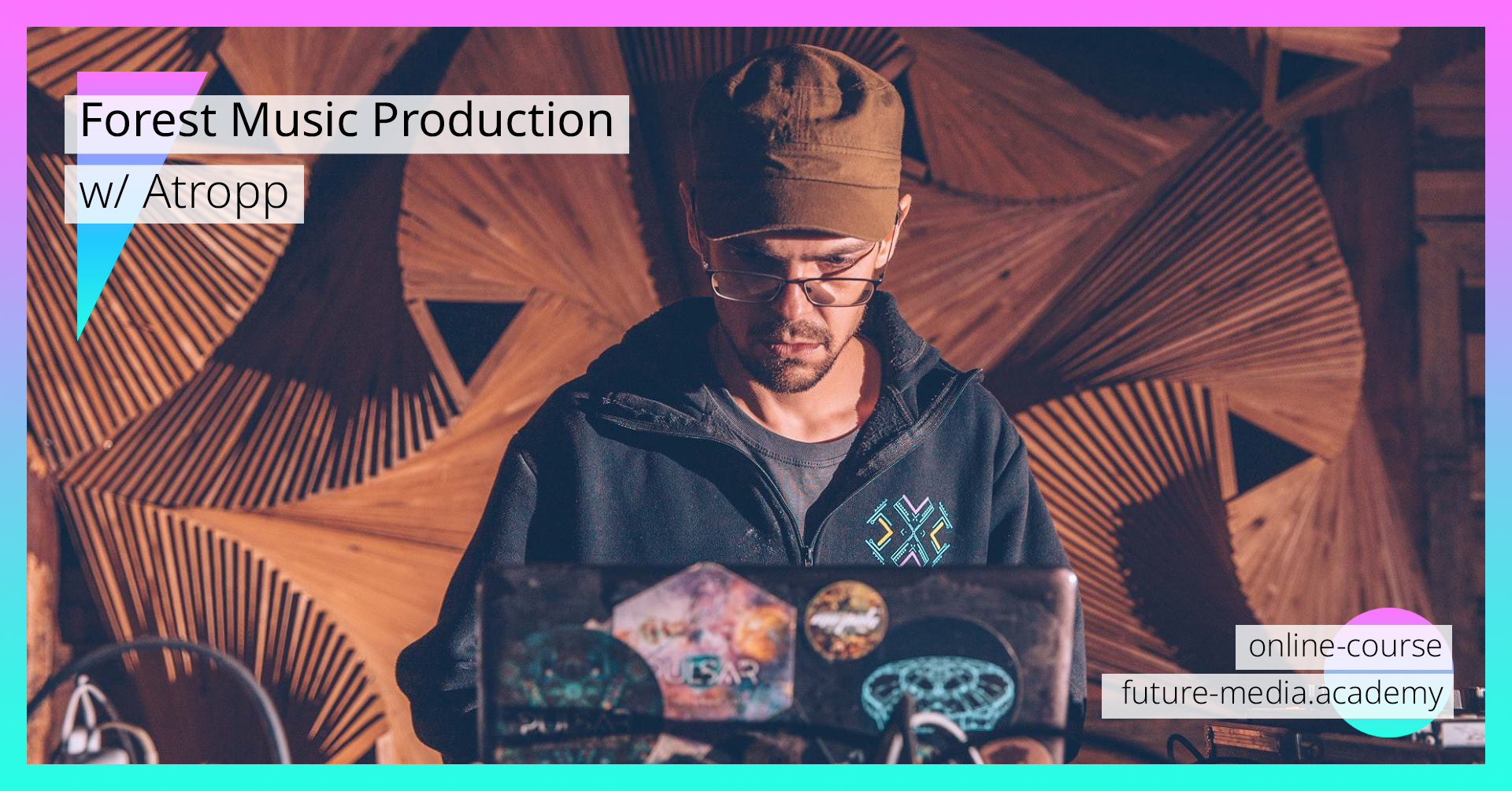 Course Program
Day 1. Introduction

— Introduction to Cubase and Atropp's way of producing
— Setting up a template
— Shortcuts configuration

Day 2. Fundamentals

— Setting up Kick and Bass
— Drums & Percussion

Day 3. Sound Design 1

— Synthesis 1: Atmospheres/Pads
— Arrangement 1: Intro and First part
— Editing samples to fit the song

Day 4. Sound Design 2

— Synthesis 2: Arps and Leads
— Creative use of sound effects
— Arrangement 2: Second part

Day 5. Sound Design 3

— Synthesis 3: More sounds to fill the track
— Arrangement 3: Last part

Day 6. Mixing
What you need
— Laptop
— Sound Card and headphones
— Internet connection
Bruno Azalim aka Onionbrain and Atropp (Parvati Records)
Bruno Azalim has been producing psytrance since 2005.
He is the producer behind the projects Atropp & Onionbrain and also part of Nargun on Parvati Records.
Influenced by the darker side of psychedelic trance and metal, rock n roll and industrial bands, he started blending his musical influences with the science fiction genre and morphs it into Onionbrain project in 2007.
He's been playing his music on parties festivals worldwide for over a decade now, such as Brazilian gatherings (303 Art Festival, Earthdance, Ecologic, Festival Fora do Tempo, Magic Paradise, Tandava, Universo Paralello & Zuvuya) and gigs in South/Central America, India, Israel and Europe.