Webinar: Advanced Synthesis w/ Will O Wisp
Recorded Webinar
€ 36
2h live online lecture + question & answer session
DAW: Ableton Live 10
This webinar will be an in-depth analysis of more advanced synthesis techniques in Ableton Live 10, hosted by Gaston Mellino aka Will O Wisp. Learn how to create the sounds you are looking for from one of the pioneers in modern Darkpsy and Hitech Music.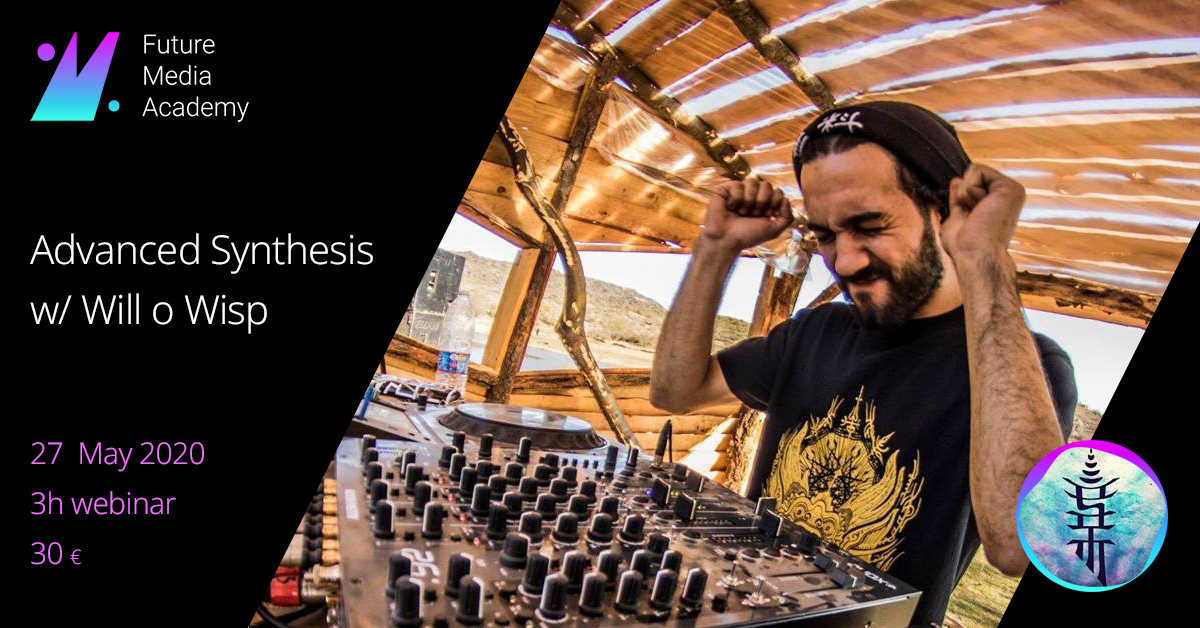 Topics that will be covered
Introduction: Categorization of sounds
Subtractive synthesis
FM synthesis
Wavetables synthesis
Chaining effects
Complex modulation / Controlling random
Max 4 Live: Midi audio & instruments showcase
Granular synthesis
Self-generative melodies & patterns
Controlling your eurorack with Max / CV Tools
Will O Wisp (Osom Music)
Will O Wisp is the brainchild of Gaston Mellino, a psychedelic audio explorer hailing from Buenos Aires and producing work since 2006. Since then he has spent countless hours in his laboratory, distilling new age sounds and creating a futuristic patchwork of profound moments and bright melodies while mainly focussing on modular synthesis since 2012.
After years of learning and refining his techniques, Gaston finally released his debut album "Puzzle Symphony" in 2017 on Dark Prisma Records. It is a complex tapestry of beautiful and brutal sonic experiments that has brought forward a new era in Hi Tech and Dark Psychedelic Music. Together with artist Glosolalia, he is also responsible for Quantum Mechanica, a project aiming to expand and redefine the whole soundscape of Psychedelic Trance even further. In late 2017 he created his 1st side-project "Mysterion" and released a first EP on Dark Prisma Records, soon followed by a 2nd side-project under the name of "Gizmo", releasing in Bom Shanka Music.
Now in 2020, Gaston can look back on a successful history of 10 years touring around the globe and has played all kinds and sizes of events, including legendary Psycrowdelica Festival, Master Of Puppets, Ozora Festival and Universo Parallelo. While he is still one of the core-members of Dark Prisma Records, he recently teamed up with Kindzadza's Osom Music. Expect some fresh output very soon...