Psy Track Intro & Arrangement w/ Earthling
Teacher: Earthling (Zero1 Music)
DAW: LogicPro Audio
Duration: 2h live online lecture + question & answer session
Once your kick, bass and sounds are ready for your psytrance tracks, you will need to organize them in a nice way by labelling, colouring, grouping sounds and elements.
Celli aka Earthling from Zero1 Music will explain the process behind the organization of a track, from its intro to the whole arrangement. As a part of the "Studio Fun with Zero1" cycle, this lesson will be a prosecution of the work on the same track worked on by K.i.M., Tron and Chromatone in their own lessons, included in the package.
A special focus will be put on the creation of the track intro - a very hot topic in every producer's learning path. Earthling will unveil this mysterious step of a track creation and give you his precious tips on hot to get a track to take off nicely.
As a final part of the webinar, Celli will showcase his best specialty: arranging the track, getting it ready for the mixdown and answering all your questions in the Q&A session.
Earthling is ready to share his knowledge gained in over two decades of successes in music production. Make sure you book your place on time for his live session!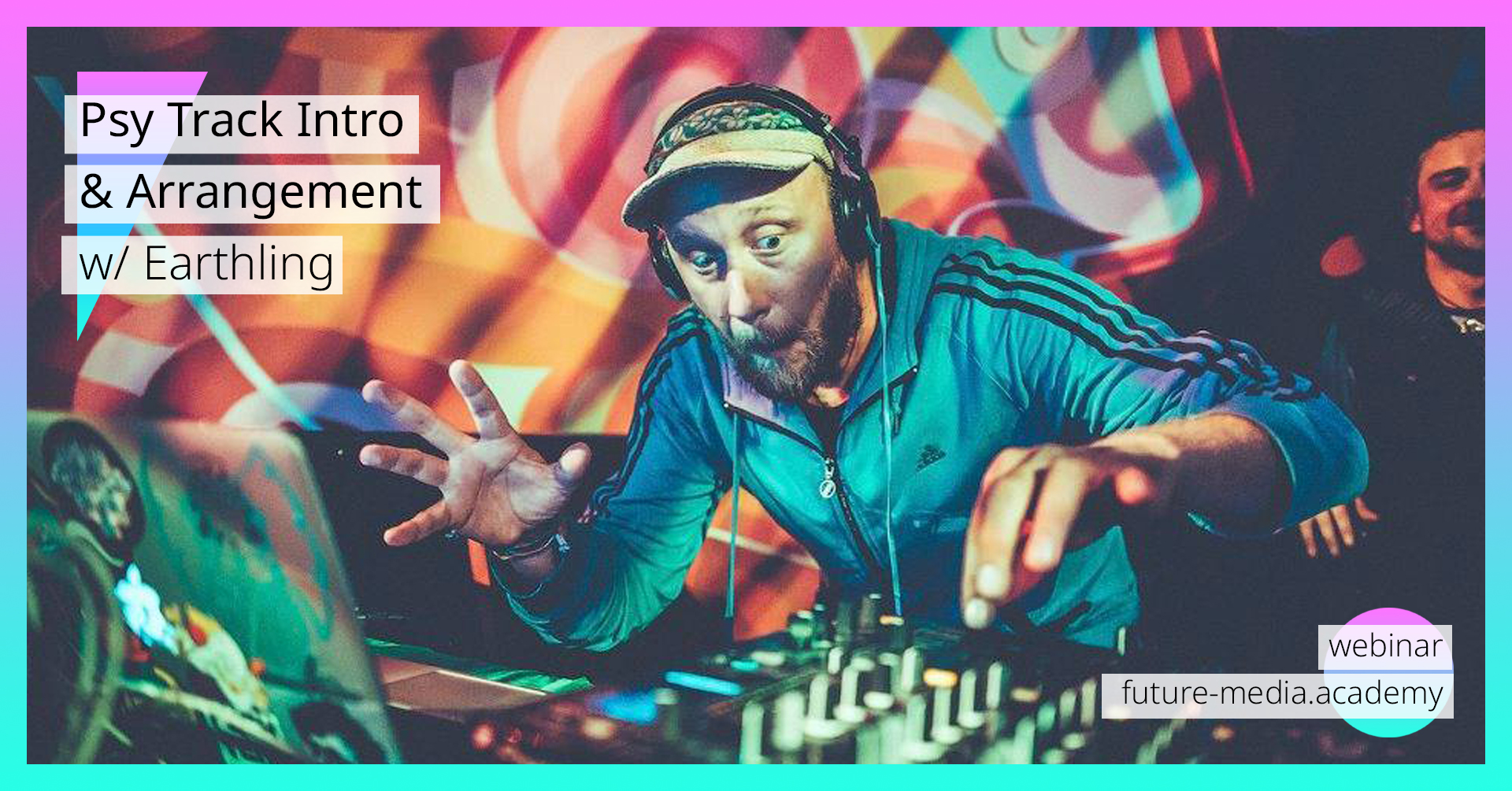 Topics will be covered
— Organization of a track: labelling, colouring, grouping sounds and elements
— Setting up effects bus sends
— Creating an intro for a track
— Arranging all the sounds into a finished track
What you need
— Laptop
— Sound Card and headphones
— Internet connection
Earthling (Zero1 Music)
Earthling is the original project created in 1997 by Ibiza born DJ Celli.'' From his roots organizing outdoor parties in Ibiza in the 90's, Earthling has toured extensively all over the world and has been actively involved in this music since its Goa Trance origins.
His first release "Just Say Yes" on T.I.P. Records in 1999, was followed by his debut album entitled "Patterns" on Acidance Records in 2001. Following on from success with these he moved to London in 2004 to focus on producing, and two further albums followed while travelling extensively for live performances. Over the course of the last 20 years he has released over 160 tracks, and 9 albums under his different aliases.
His 2016 album ''Interstellar Moonshine'' reached number 3 on Beatport across all genres and was received well worldwide, followed by his 2018 album Radio Gaia.
Celli has several different projects, and has also produced albums in collaboration with respected artists of the genre: Soundaholix (with GMS) , Mandelbrot ( with Lucas from TIP ) Everblast (with Chromatone), which have made him well known on an international level. These projects are often performed alongside Earthling LIVE shows at festivals and have added to the body of music produced under his name.
An important part of his identity is his leadership of the Zero1 Music record label, founded in 2012. and home to artists from many countries including: Tron, Virtual Light, Justin Chaos , Chromatone, Soundaholix , Everblast, KIM, GMS, Poli, DJ Mack, DJ Moon.