Twilight Rhythms w/ Earthworm, Oddwave
Recorded Webinar
€ 36
2h webinar + question & answer session
Teacher: Théo Grozdanic aka Earthworm (Looney Moon Records)
DAW: Ableton Live
An in-depth breakdown of the different rhythmic techniques by an institution of Looney Moon Records: Théo Grozdanic aka Earthworm / Oddwave!
Earthworm will display different approaches to the creation of kick & bass, with personal punch, dynamic, color and texture in a correct perspective towards the mixdown.
As a final flourish, you'll discover how to design the perfect snare drums, hat & shaker loops, and to match every element together with analyser and processing.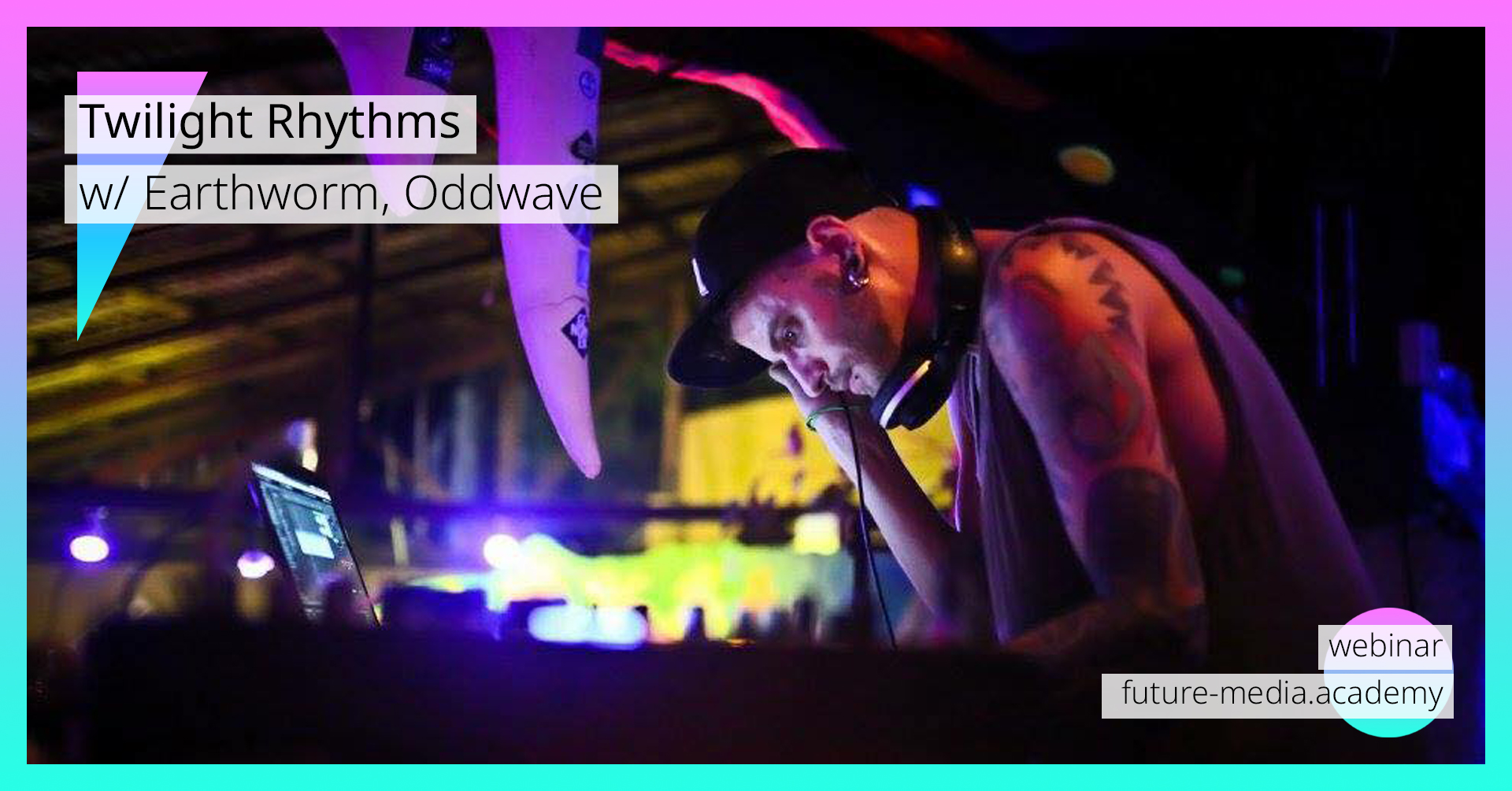 Topics to be covered
Theory of the kick and bass synergy
Phase matching, root key, harmonic, dynamic, placement on your track
Create your kick: Serum/ Bazzism/ Sample layer
Create your Bass: Simple Osc, Resample Table. Layering with different synths
In-Synth Processing
Snare Drum: advantage to synth your snare, Layering noise and samples (deal with dynamic and colors)
Hats: Synth your hat & shaker loops, Layering with noise for open and layer crashes
Catch your chance to learn from a professional psytrance maestro! Earthworm awaits you in the classroom on Friday 16th April.
What you need
— Laptop
— Sound Card and headphones
— Internet connection
Theo Grozdanic aka Oddwave / Earthworm / Smooth Criminal
Theo Grozdanic (Oddwave / Earthworm / Smooth Criminal) is a talented musician with a rich musical background.
He has always been interested in music in all its forms, starting by playing in a metal and rap band at a young age.
His adventure in the psytrance scene begins in 2013, when he started the Oddwave project: a progressive trance at 135 bpm, resonating around the greatest French parties and festivals.
His latest project 'Earthworm' is a powerful and groovy psytrance project close to 148 bpm with unique textures designed by him and signed to Looney Moon Records.
As Earthworm, he has brought his music to the biggest international stages of festivals such as Ozora, Universo Paralello, MoDem, Noisily, Waldfriëden, Vision of Nexus, Hadra, Reperkusound and many more.
Finally, his rich expertise in the field of electronic music led him to open his own recording mixing and mastering studio, "OddWave Studio", and to pass on his know-how by giving numerous courses through the Hadra and Transubtil MAO workshops.